Philips 47″ Profesional LED TV
built in freview
internal recorder (hdd sod separately)
Ambilight
On site warranty
Product Description
Like a painting on your wall. Enjoy the latest ultra-thin LED TV and the immersion of Ambilight. With the complete set of hospitality features and Philips OXIGEN, this TV is designed to meet the highest demands.
Brilliant LED images with incredible contrast
The most advanced LED lighting technology in this Full HD LED TV combines an eye-catching minimalistic design with stunning image quality as well as the lowest power consumption in its category. On top of that, LED lighting technology does not contain any hazardous materials. Thus, with LED backlight you can enjoy low power consumption, high brightness, incredible contrast, sharpness and vibrant colors.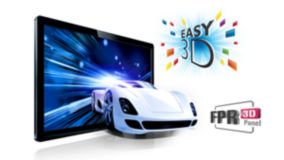 Easy 3D for a truly immersive 3D movie experience
Easy 3D ensures you get long hours of comfort while watching 3D thanks to the flicker free, low ghosting performance. The compatible 3D glasses are light weight and do not require batteries. Enjoy 3D easily at home today!
Smart TV apps with many dedicated services for hospitality
Philips Smart TV apps consist of an ever growing choice of applications ranging from YouTube to social networking apps and many more. The dedicated version is tailored for hospitality use and has several added benefits, such as making sure guest information is securely deleted after use and avoiding that illegal content can harm your business. With guests being able to use apps & catch-up TV even from their home country, Smart TV apps is leading in entertainment.
Integrated Wi-Fi to use Smart TV wirelessly
With integrated Wi-Fi in your Philips Smart TV, you can wirelessly access a world of content.
AppControl to add, sort and delete apps with minimum effort
App control allows you to give your guests the TV applications of their dreams. You are able to add, delete and sort all the apps in the way you want. Even better, you can now clone these settings to any other TV without having to setup the other TV as well! You can even make various profiles and change on the fly. Do you want to give your suites the high bandwidth video apps and your other rooms the low bandwidth apps? No problem. App control makes sure you and your guest have a smooth experience.
Secure SimplyShare to stream movies and music to your TV
Secure Simplyshare gives your customers the freedom to enjoy their content on the big TV wirelessly and without hassle. With our open system approach we serve iOS as well as Android users and continuously extend our compatibility. Our secure sharing makes this DLNA based system protected so your guests will not be disturbed by other people. Pictures, movies, music, all can be shared and enjoyed via SimplyShare on the TV!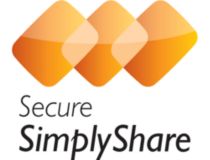 Ambilight Spectra 2-sided intensifies the viewing experience
Add a new dimension to your viewing experience with Ambilight Spectra 2. This patented Philips technology enlarges the screen by projecting a glow of light from 2 sides of the back of the TV screen onto the surrounding wall. Ambilight automatically adjusts the color and brightness of the light to match the TV picture. Thanks to the wall-adaptive function, the color of the light is perfect, regardless of your wall color.
On-screen clock display for optimal guest convenience
With our new on-screen clock display, guests can easily access the current time. At a push of a button the clock is being displayed on the TV screen combining enhanced visibility and lower power consumption.
Specifications
• Device Type: tv
• Inputs: 3x usb 4x HDMI1.4 1x Freview aerial
• Screen Type: LCD
• Size: 47"
• Dimensions: ( W x D x H) 1064 x 32.5 x 625mm
• Weight: 20.3Kg